<! -- Blog Post -->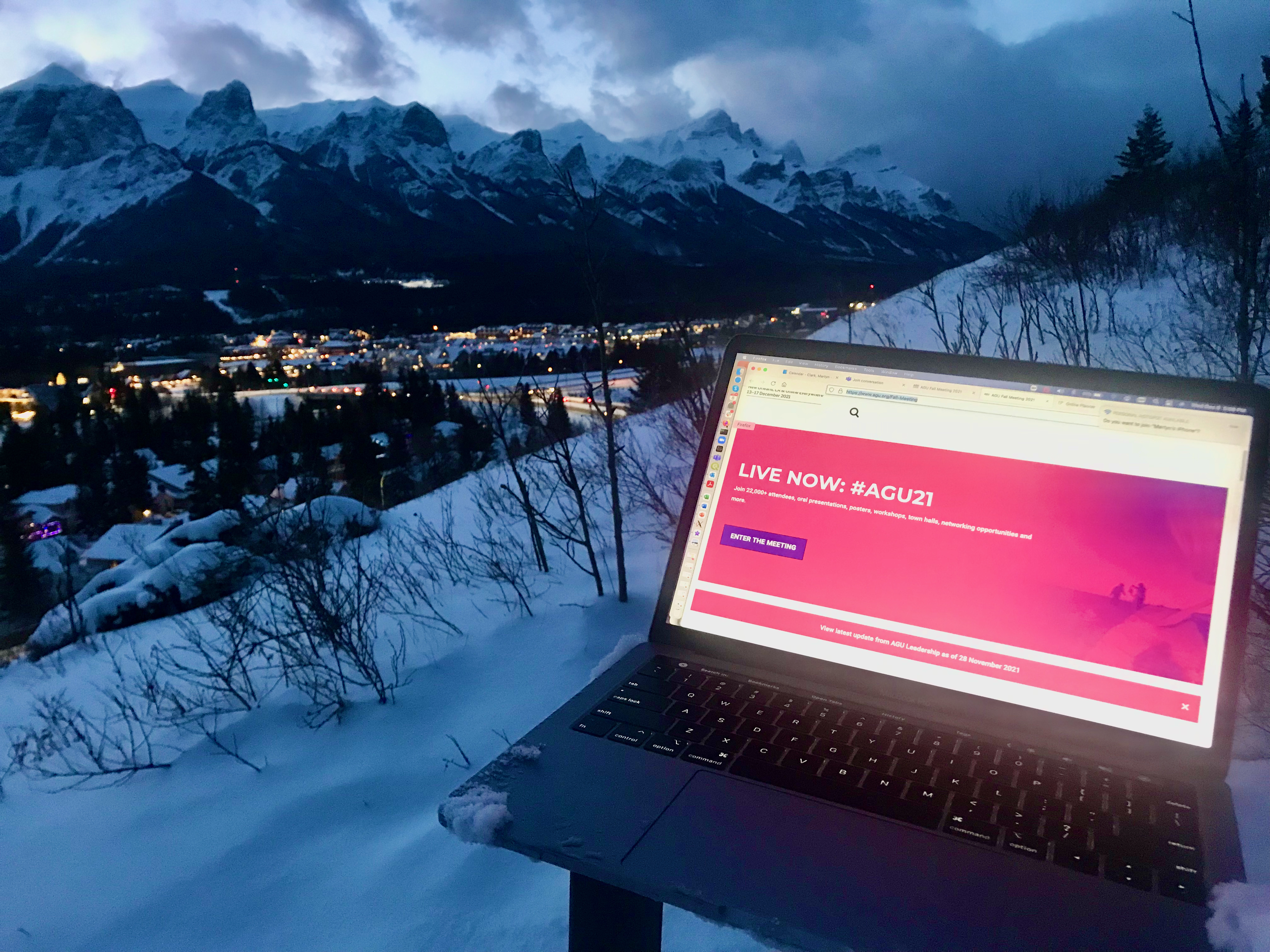 USask/Canmore Computational Hydrology at AGU 2021: things not to miss!
Dec 10, 2021 | by: Computational Hydrology Team
This year, the AGU Fall Meeting is taking place in New Orleans and online between 13 - 17 December 2021. Our team will be attending remotely, and presenting on a variety of topics, such as: ensemble spatial meteorological fields, community hydrologic modeling, sensitivity analysis and uncertainty quantification, performance metrics, streamflow forecasting, and plant-climate interactions. See a list of our presentations in the table below.
We also want to congratulate our colleagues for their AGU awards. Marysa Laguë won the James R. Holton Award and will be giving a talk about her latest research on Monday 13 December (more info in the table). And our colleague John Pomeroy has been named the 2021 Walter Langbein Lecturer and will give a talk on Tuesday 14 December (more info in the table).
We are looking forward to hearing about recent scientific research and developments and to virtually socialise with friends and colleagues from around the world. See you next week!